"The old adage "If it ain't broke, don't fix it" has long been used to caution against unnecessary alterations. But in the world of creative design and innovation, the phrase can also be interpreted as a call to ingenuity. After all, some of today's most laudable innovations were birthed from improvement upon something that was already "good enough."
Twitter's newest rival, Threads is the cause of the latest online ruckus. It is akin to the bird app in its structure and even name! With over 100 million people on the new Meta app since its launch, pre-existing Instagram users can now access the "text-based conversation app."
Now, change is good for business, but not every kind.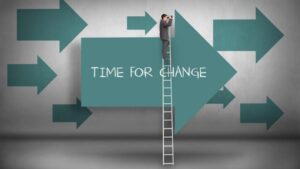 Twitter in recent years, has proved to be the most reliable go-to for professional businesses, particularly for writers. Article, Blog, Essay, and Copy writers have found themselves a home on Twitter thanks to the potency of hashtags and active communities.
---
If you recently just started thriving on Twitter, you might want to stick around for a bit and here's why.
REASONS WHY YOU MIGHT WANT TO HOLD ON WITH THREADS.
Remember Telegram.
If Telegram was a car, it would be a Toyota Sienna. It was, still is, a dynamic conversation app with space for everyone. Too much space with intrusion of its contacts privacy.
Telegram was WhatsApp's bigger and better version. But today, WhatsApp is a Meta feature with updates that everyone's obsessed about.
Twitter is still efficient.
Even with the shiny new option(s) out there, Twitter is still here to stay. It is a customer-engine that helps you grow your business community with personalized feedbacks. It is a platform that has proven itself, providing results to those who have invested their time and effort into growing their 'shops' on it.
The new learning curves.
Threads has lots of great features, but it might take time to figure out how to use them effectively. Plus, it's still pretty new and there might be bugs or issues that have to be worked out. Let's not forget the millions of dollars Alphabet lost with the Google Bard saga too quickly.
Analytics.
With every app comes analytics that needs to be studied especially if you're big on marketing. Analytics and reporting are factors that should decide the platform choice for your business. Analytics help you measure your post impressions and gives you a sound understanding of the metrics vital to your business.
On the old app, you know how to measure your progress and make data-driven decisions. Don't just pack up and go!
You might say that all reasons provided above are solid but still one-sided. This is true.
Threads definitely has its pros, but the coming days will tell.
"If you're thinking about making the switch to Thread, be sure to weigh the pros and cons carefully, do your research and read
the Terms and Conditions."